Do you want to open a gym but don't know where to start? Whether you want to open a gym franchise, an independent room, a team training box or a yoga studio, the process is the same. Here is a short summary of the key steps to anticipate for a room opening project.
1- Market Research
First step, we invite you to do a study on current trends in the fitness market . Fitness has been democratized in recent years and competition between sports clubs has increased . This competition tends to pull down subscription prices, particularly with the massive arrival of low cost offers.
2- The Concept
The market research carried out upstream will help you define your project and your commercial positioning . These are:
define its target: young people? women ?
determine what will make your differentiation: focused on coaching? Specialized studio? High-end concept?
This is when you will also choose to join a franchise or not. Many managers choose to open a best franchise gym.
3- The Business Plan
The business plan is the document in which you will detail your business creation project and the strategic, commercial, and financial objectives that you set for the next 3 years. The business plan for your gym has two objectives : to allow you to verify that your project is financially viable and to convince your financial partners when seeking funding to open a gym.
It is also a real roadmap, which will be useful to you throughout the different stages of the creation of your gym.
4- The Location
The choice of the location of your room is going to be very important. When a person is looking for a sports club to train they will automatically look at their location . Is the room located close to his home? Close to his workplace? Is it well served by public transport? Does it have parking?
We advise you to favor large spaces and areas with strong passages such as the city center or major highways. The accessibility of the room is very important. In addition, it is essential to see if the catchment area is sufficient.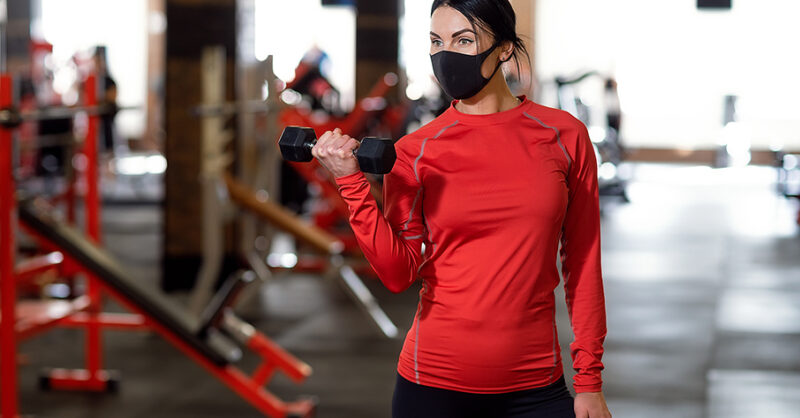 5- The Need for Recruitment for the Gym
The need for human resources is a cost for the gym and it should not be neglected in your budget.
We obviously think of the coaches you need to recruit (state graduates). You will probably also have to recruit administrative staff, reception hosts, sales representatives and also maintenance staff.
6- The Material Need to Open a Sports Hall
The material investment for a fitness room can be heavy. you need to plan a lot of things:
the layout of the club reception with possibly an access control system (tripod and reader at reception).
the locker rooms with showers, toilets and lockers
sports equipment, i.e. the entire  fleet of machines and other equipment (mats, weights, etc.)
safety equipment (theft, fire)
the possible purchase of licenses
Drink and energy bar dispensers, and the stock for the sale of accessories if necessary.
7- Marketing Strategy
Define your marketing strategy for the coming year. It is a question of defining what actions you will put in place to attract prospects but also to retain your members .
Today, all the fitness franchise are present on the web. You have to think about creating a website, creating and animating your presence on social networks, advertising on the web.
Also think about street marketing campaigns (distribution of flyers), event actions (pop-up store in a shopping center for example), your presence in the local press or the radio, advertising display, etc … all of its actions will undoubtedly require the services of external service providers.